A much-loved Burnley business is bracing itself for a busy summer ahead of nurseries, schools and colleges re-opening in September.
Moonline Uniforms, which is based on Standish Street, has been helping pupils get kitted out for over three decades and the team are now preparing for their busiest period of the year when families from all over Burnley and Pendle drop in for school and sportswear.
Talking to Discover Burnley, Director Janet Aslam has explained what people can buy at Moonline as well as outlining why they should visit.
"We cater for many schools and nurseries in Burnley and the surrounding areas. Items that we stock include basics such as trousers, socks and shirts, and then we've got school specific items such as blazers, sweatshirts, polos, P.E. Kits and more, with school badges embroidered on where necessary.
"We have worked with many schools over the years and built strong relationships within the area. We try our best to support schools and pupils to present themselves in the best way possible through the means of uniforms.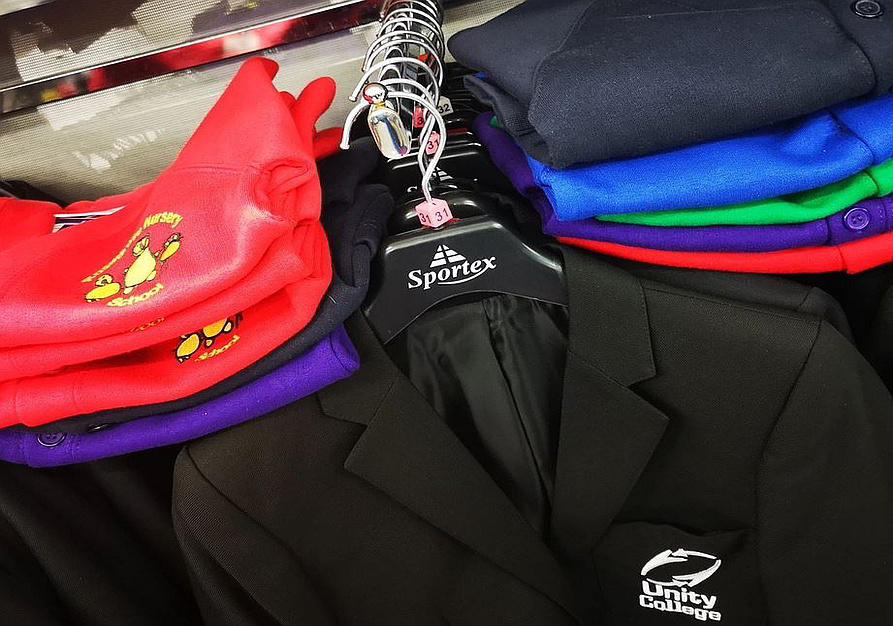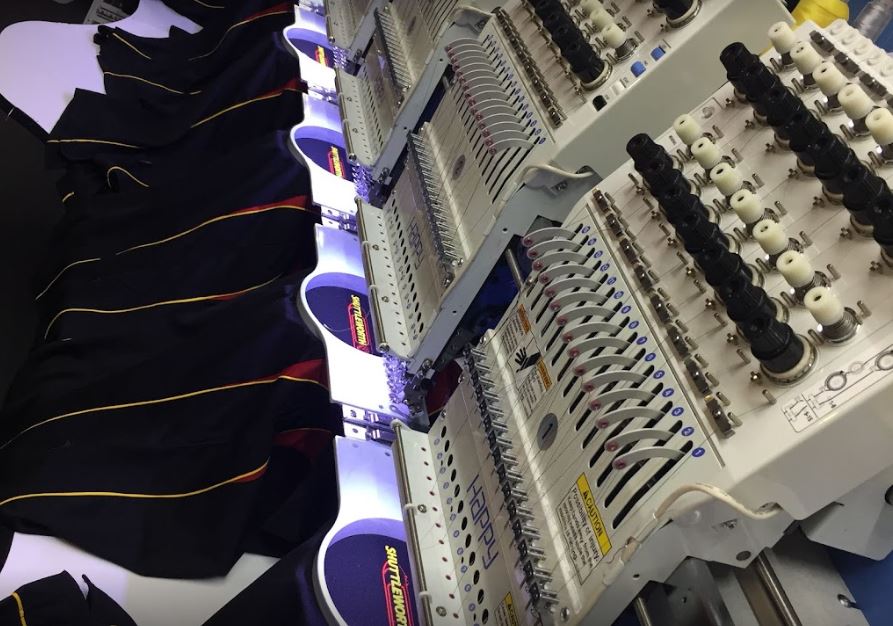 FAMILY-RUN BUSINESS
"Ultimately we are a family-run business and like to think of our customers as an extension to that. We are now into serving our third generation of families that have used Moonline for their children's uniforms and we give a uniquely catered experience to every customer as well as being inclusive of all shapes and sizes."
On top of providing a friendly and welcoming atmosphere, the shop has an online presence where items can be ordered via click and collect or delivery and there is also the option for people to pay for uniforms on a weekly or monthly basis to spread the cost throughout the year.
Personalisation is available too which has proved very successful in stopping children from losing items of school clothing, in the process saving money for the parents in the long run. 
Moonline is not purely all about uniforms and school wear though, with Janet going on to describe some of the other services the independent business provides.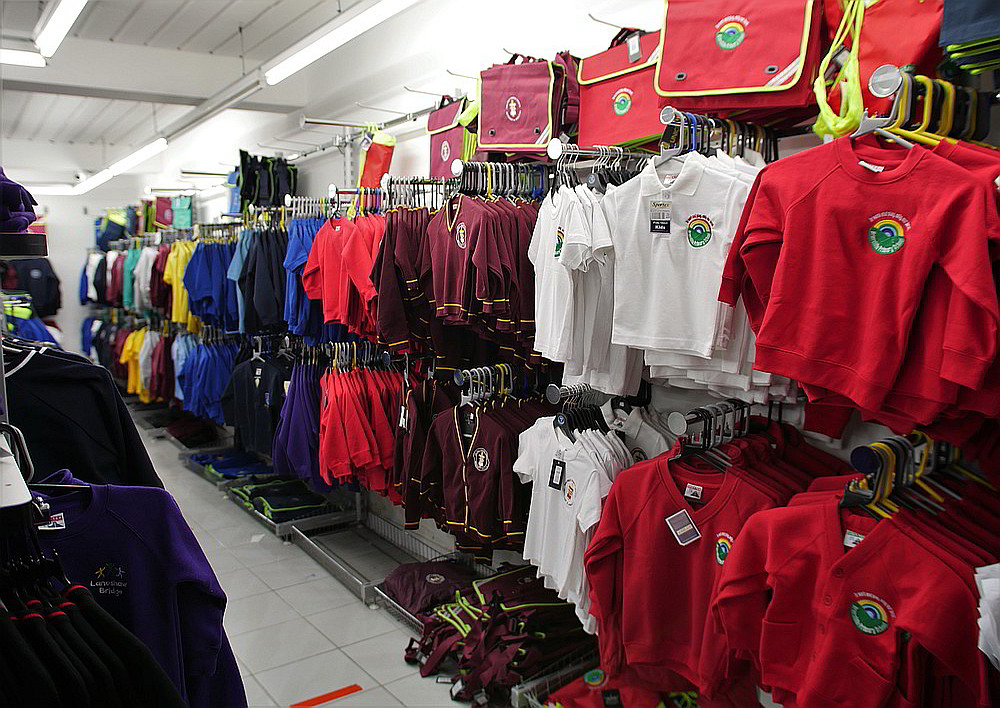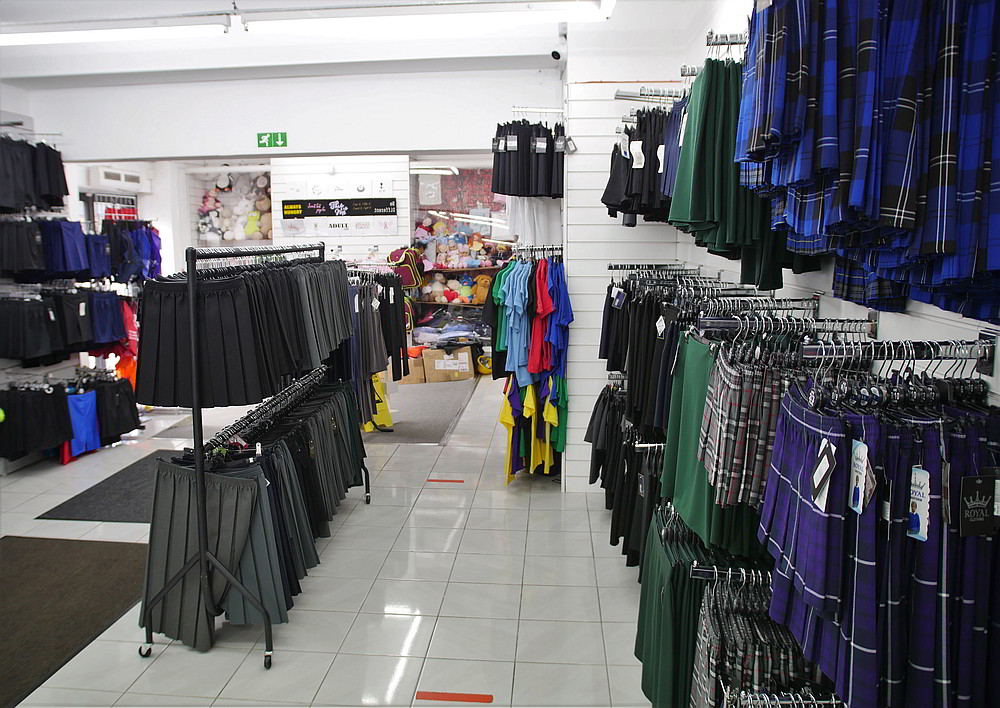 STANDARD OF HIGH QUALITY

"Recently we have expanded to supply workwear and we have our own in-house embroidery and printing service to ensure a personalised experience for every client," said Janet. "This helps to keep our prices low but also maintain a standard of high quality.
"We hope to build on this going forward and even help local businesses design their work image with either printed or embroidered workwear."
If you are planning on paying Moonline a visit, the shop is open from 9:00am-5:30pm Monday to Saturday and it's also open from 10:00am-4:30pm on Sunday 14th, 21st and 28th August, as well as Sunday 4th September, due to anticipated demand.
And if you don't like crowds, make sure you pop to the shop at the beginning of the summer holidays for a quieter experience before the end of August rush.
For more information, please visit: https://www.facebook.com/Moonlineuniforms.