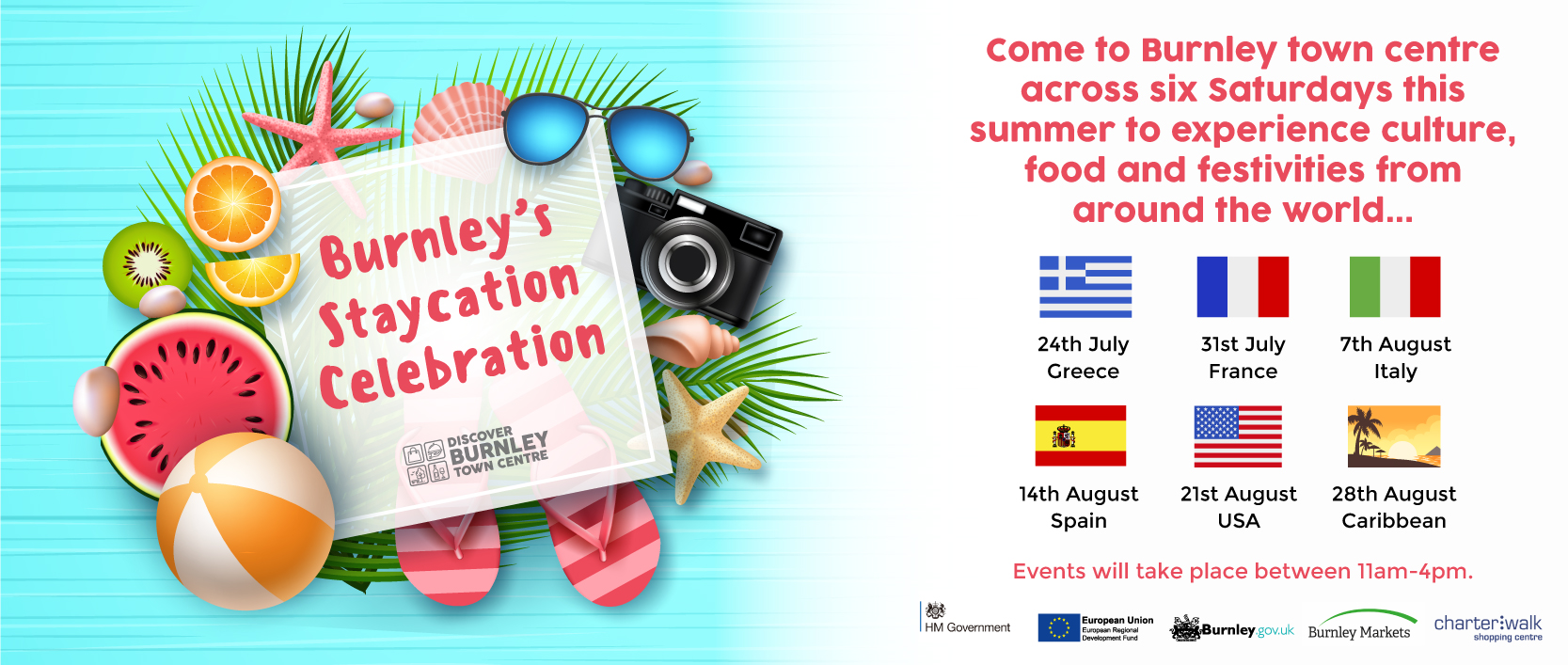 Welcome to Burnley's Staycation Celebration!
*Over six Saturdays, from 24th July – 28th August, tastes of culture from around the world are coming to town for the summer holidays.
Each Saturday there will be attractions, events and activities taking place in Burnley town centre from 11am-4pm, all relating to a number of different countries/geographical areas.
The focus will be on Greece first before moving on to France, Italy, Spain, USA and then finally the Caribbean.
Some details and performers are still being finalised but you can get a feel for what's taking place below. This page will be updated throughout the summer so please keep checking back for the latest information.
Burnley's Staycation Celebration is brought to you by Burnley Business Improvement District, Charter Walk, Burnley Council and Burnley Markets.
Activities and locations subject to change if the weather changes
ACTIVITIES AT EVERY EVENT
11am-4pm unless stated otherwise
Face painting – All day
Glitter tattoos – All day
Cooking demonstrations
Dirty Twist Cocktail Bar – All day
Create your own mug with Cooper and Bear – 11am, 1pm & 3pm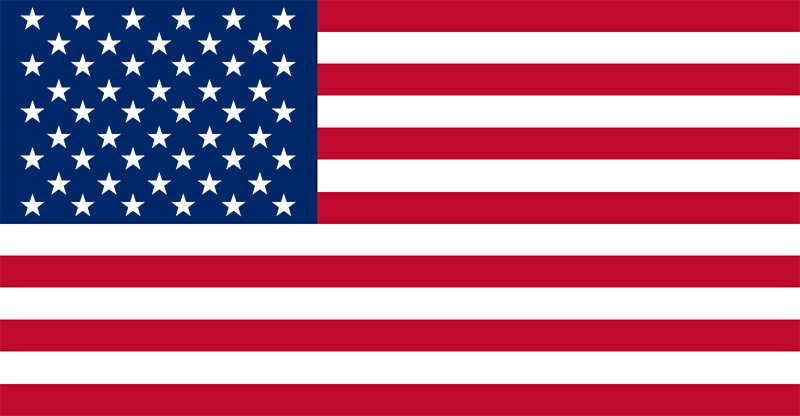 SATURDAY 21st AUGUST– USA
USA Musical Band

– 3x30mins, 11am, 1pm, 3pm (Roaming)

Cabinet of Curiosities

(St James's St, Mkt Sq)

Dance Troupe


11:30am & 12:15pm (St James's St, Mkt Sq)

Funki Feathers Line Dancing & Showgirls

– 11am, 11.45am,12.45am 1.45pm 2.45pm 3.45pm – walkabout – performance and audience participation – (Market square & roaming)

Jared Warne – Elvis


1pm (Market Square) – 2.30pm (Ivy Joan's Diner)

Balloonatic

(Roaming)

Superheroes & Princesses


15 x 45 sets at 11am, 12pm, 1pm, 2pm & 3pm (Roaming)
Punch and Judy shows
Shows from 11am (Bottom of Standish Street)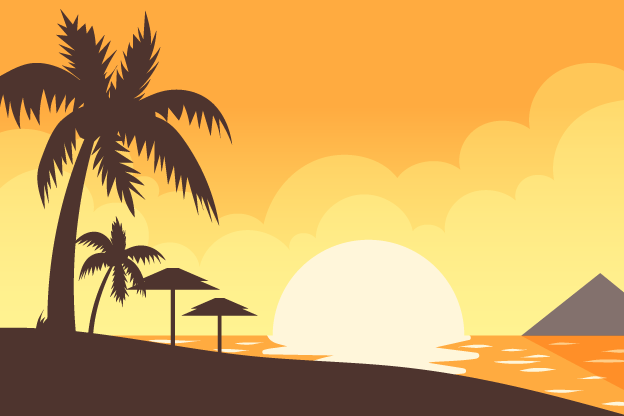 SATURDAY 28th AUGUST – CARIBBEAN
Steel Band – 11am-3pm Market Square

Street Painting

– from 11am onwards – Outside WH Smiths
Balloonatic – 11am onwards – Roaming
Funki Feathers dance & Limbo – 11am, 11.45am,12.45am 1.45pm 2.45pm 3.45pm – walkabout – performance and audience participation – Market square & roaming
Caribbean Hair Brading
Children's Story Teller – from 11.30am – Howe Walk
Punch & Judy – from 11am – Standish Street