Festive fun to transform Burnley into a winter wonderland
Burnley is set to become a winter wonderland this November and December after plans to bring weeks of festive fun to the town were revealed.
In a collaborative approach, Burnley Business Improvement District (BID), Burnley Council, Burnley Markets and Charter Walk are working in partnership to fund and deliver a series of yuletide activities to celebrate the season of goodwill.
The full details are yet to be finalised however Christmas in Burnley will officially get underway on Saturday 20th November with an action-packed launch event set to get those sleigh bells ringing.
On the day there will be roaming festive acts to entertain shoppers, a children's funfair, a Christmas trail and a Christmas-themed show hosted by Burnley Market.
TREATS AND GIFTS
The day will also see the arrival of Christmas cabins on St James's Street which will be selling a range of treats and gifts every day until Christmas Eve.
Following 20th November, Burnley town centre will host Christmassy activities each Saturday right up to the weekend before Christmas Day.
Visitors will be able to see well-known characters from the film world, listen to festive music and also enjoy a number of attractions and activities with a seasonal theme.
On top of this, Burnley will host a Christmas Artisan Market on Saturday 4th December. This special Xmas-themed event will be packed with incredible homemade and handmade items from a range of local businesses which are sure to provide inspiration for those all-important Christmas presents.
Following the restrictions that were in place last year over the festive period, Burnley BID Manager Andrew Dean can't wait to help bring a range of Christmas events to the town in 2021.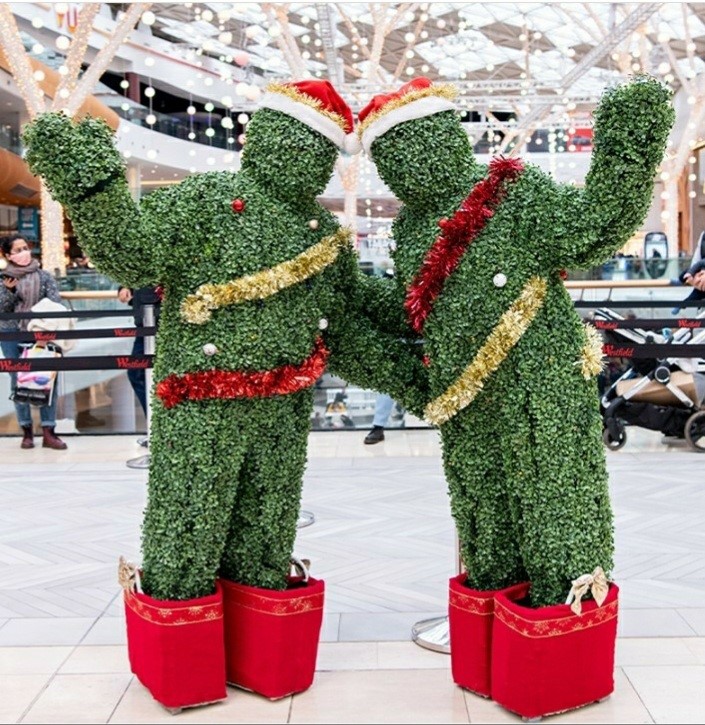 SPREAD SOME CHEER
"We're excited to deliver activities, attractions and events that will create a warming festive feel in Burnley this winter," said Andrew. "Last year people weren't really able to celebrate Christmas in the way they normally do so it's fantastic to be working with our town centre partners once again to spread some cheer throughout the town.
"Shopping and spending local will provide a massive boost to our businesses in the run up to Christmas so please visit the high street if you can over the coming weeks."
Charter Walk's Centre Manager, Debbie Hernon, echoed Andrew's sentiments, adding: "We are excited to bring enlivenment back to Burnley this Christmas with our extensive entertainment programme to get everyone into the Christmas spirit."
Councillor Asif Raja, Burnley Council's executive member responsible for the town centre, said: "This Christmas promises to be a real cracker with loads going on. Burnley will be buzzing over the next few weeks and there's so much on offer. I'd encourage everyone to come along and find out what a great place it is."
Further details about all of the town's Christmas celebrations will be announced on the Discover Burnley Facebook page later this month: https://www.facebook.com/DiscoverBurnleyBID.