As of Monday 12th April, hospitality venues were able to open up their outdoor seating areas and offer food and drink al fresco. Luckily Burnley has a huge range of amazing venues that are perfect for an outdoor drink or meal.
Keep reading to find out some of the top venues in Burnley town centre that have outdoor seating.
1. Penny Black
Since restrictions have eased, Penny Black has worked hard to transform their car park into a beer garden. There is a marquee to shield you from the elements and an amazing outdoor pop up bar.
Their brand new beer garden is open every Friday and Saturday throughout April and May. Make sure you book ahead as it's a very popular venue!
Send them a message on their Facebook page to book a table.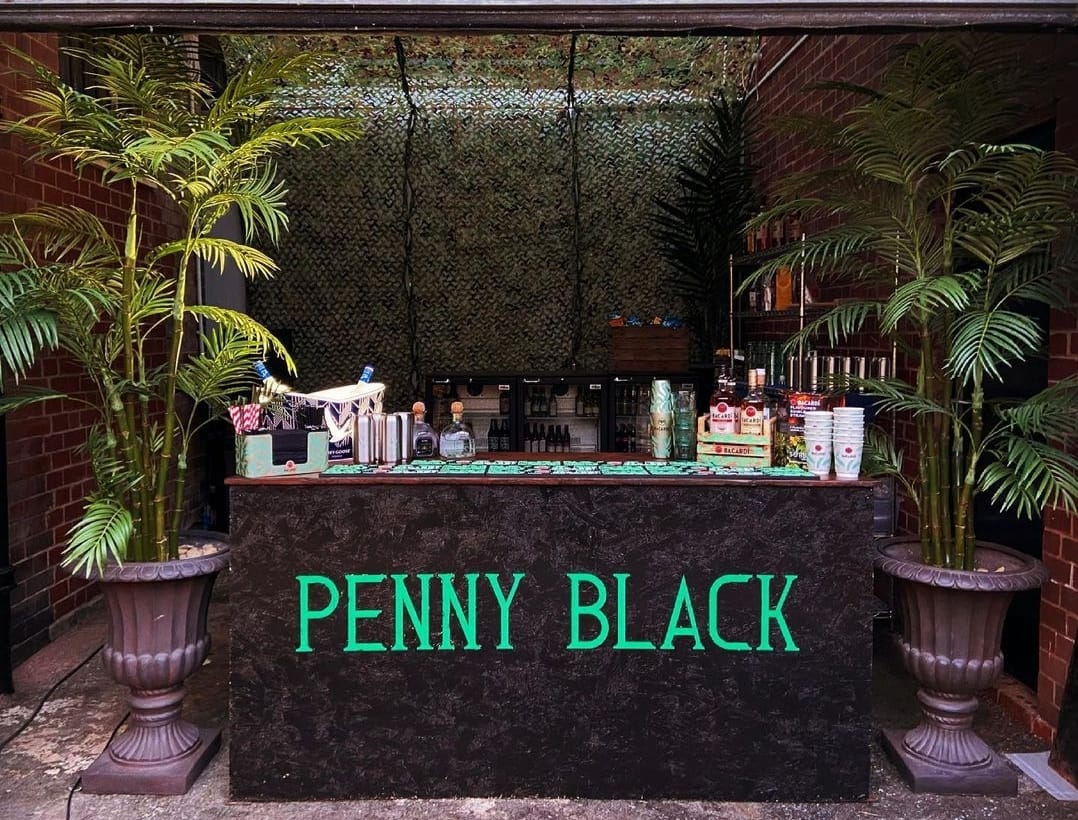 2. The Corkhouse
The bar has a great outdoor seating area at the front of the building on Whittam Street. They are open from Wednesday to Sunday and have some fantastic food and drink available.
They have been known to open on the odd Monday and Tuesday if the weather has been nice, so keep an eye out for the sun!
Visit their Facebook page to stay up to date with the latest information and opening times.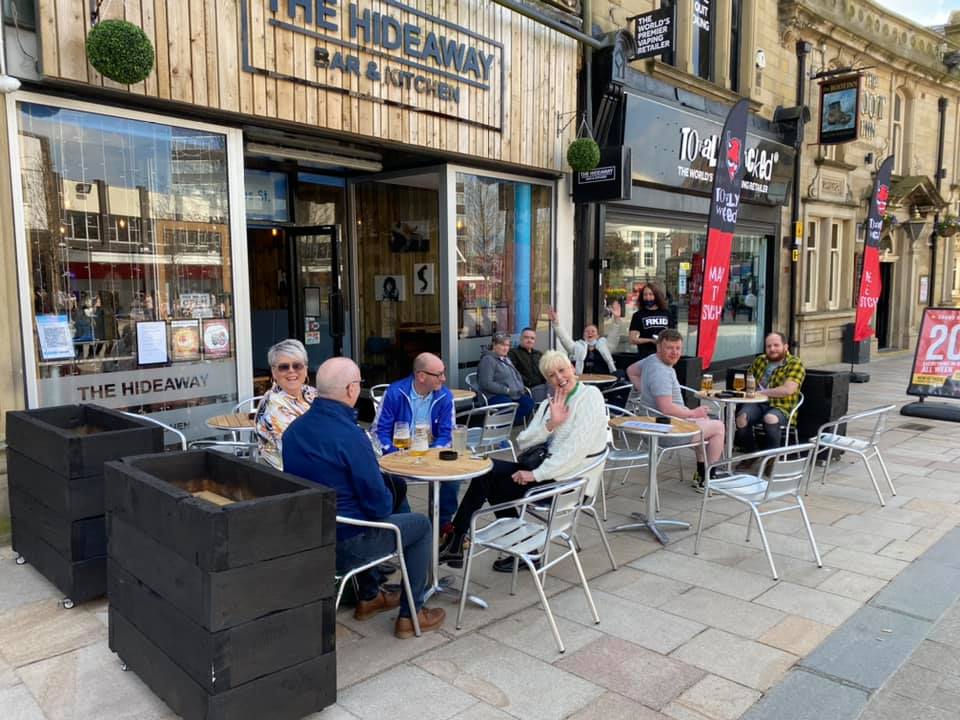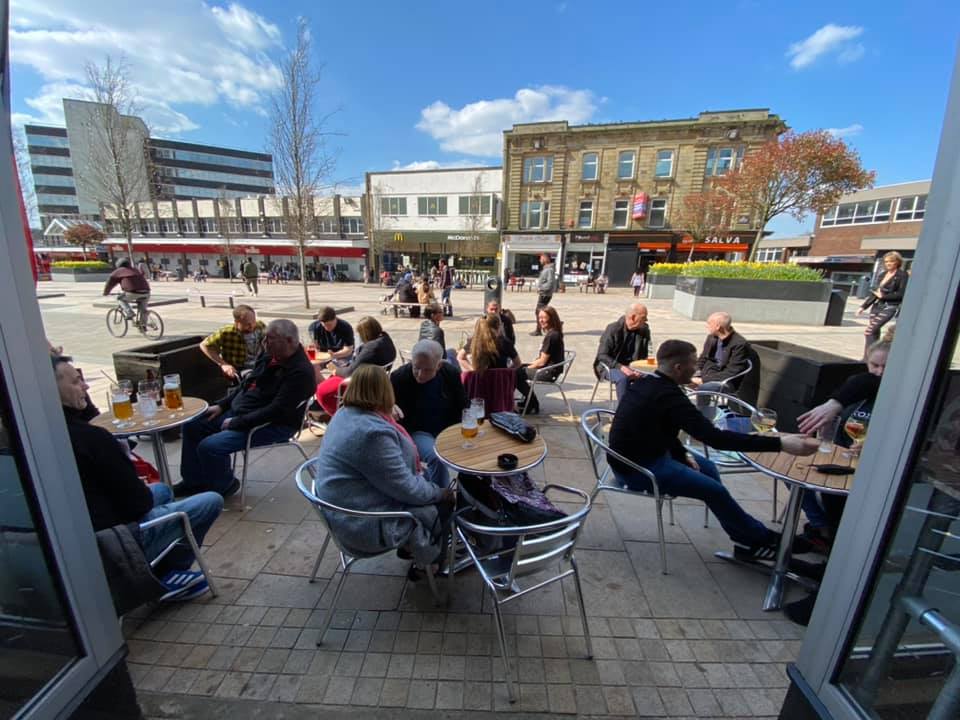 3. The Hideaway
The Hideaway on St James Street has a small seating area at the front of the bar. They are offering tables on a first come first served basis.
They aren't open every day of the week; they are only open on Saturdays for now if the weather permits. It's a great spot to enjoy a drink and watch the world go by, particularly on a sunny day!
The bar is also currently undergoing some renovations inside and will be fully open on Wednesday 19th May.
Find out more information on their Facebook page.
4. Rhode Island Coffee
If you're a coffee lover then Rhode Island Coffee is definitely worth a try! They have plenty of tables and chairs outside the coffee shop on St James Street where you can grab a drink and a snack.
 There's no need to pre-book, simply turn up and take a seat.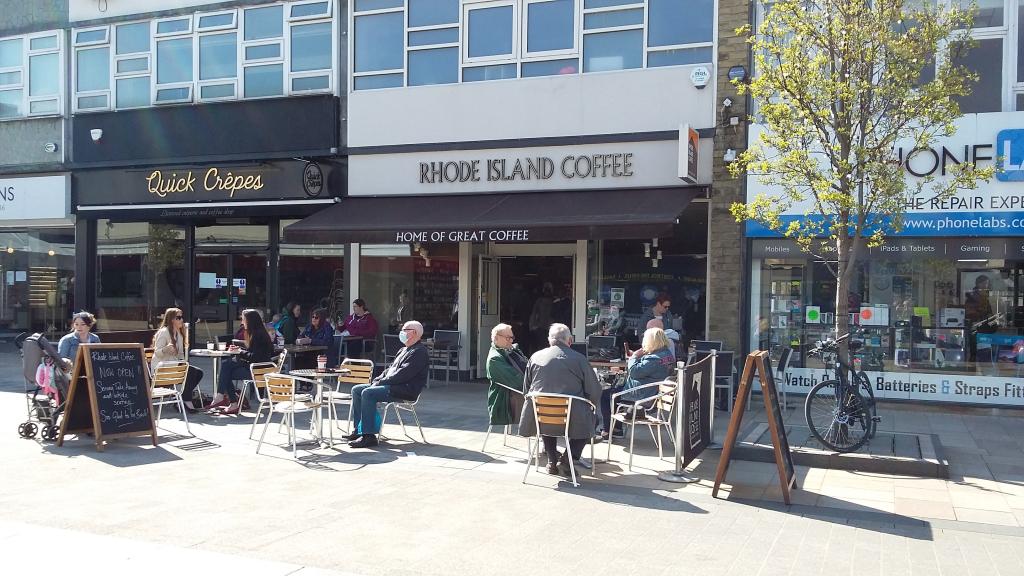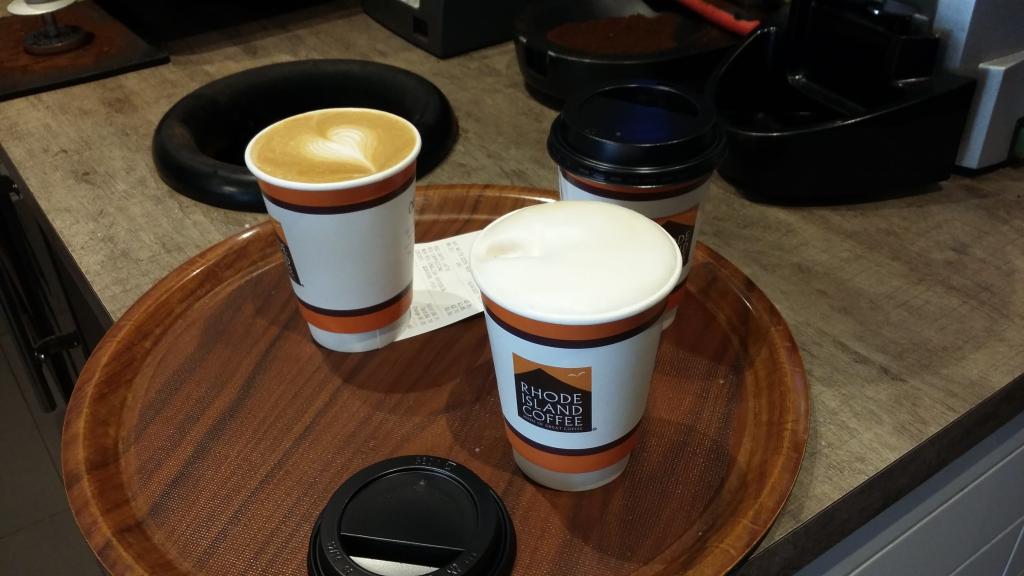 5. Little Barista
Little Barista is the perfect pit stop whilst on a shopping trip to Charter Walk and the surrounding shops in Burnley town centre.
Situated in Howe Walk in Charter Walk shopping centre, they have a huge range of food and drinks on offer.
Order one of the classics or try something different. We recommend their Flamed Caramel Hazelnut Latté… delicious!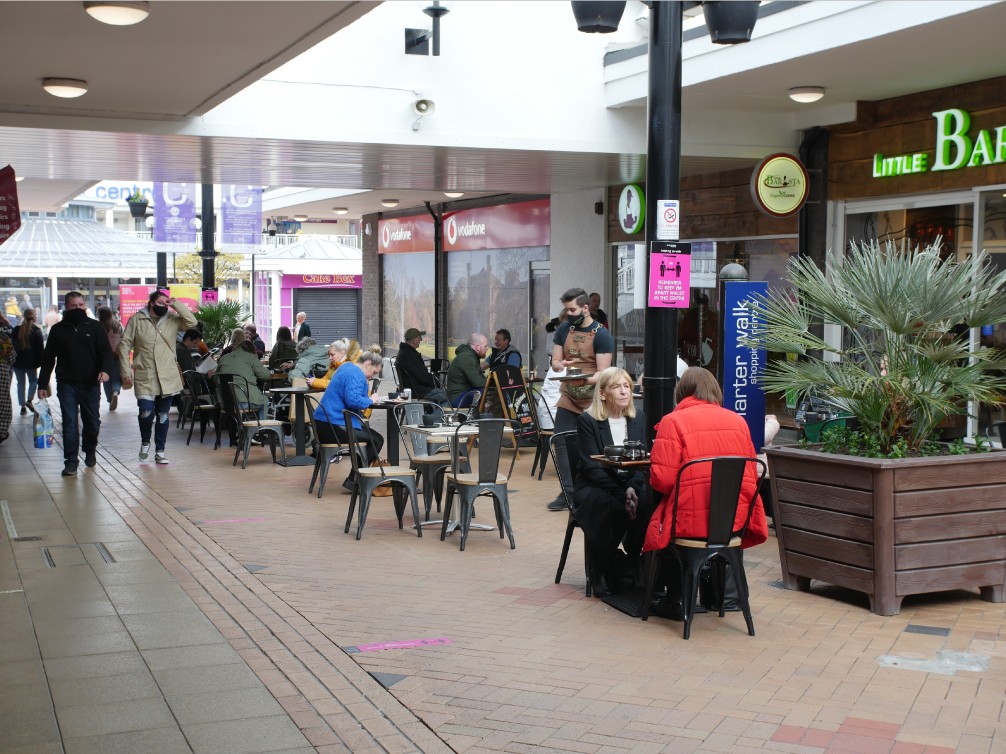 6. Cosy Coffee
Another cafe where you can enjoy amazing coffee in their outdoor seating area is Cosy Coffee on St James Street. They are a family run business and have a team of friendly, local staff.
If coffee isn't your thing, they also have a range of milkshakes, smoothies and hot chocolate on offer.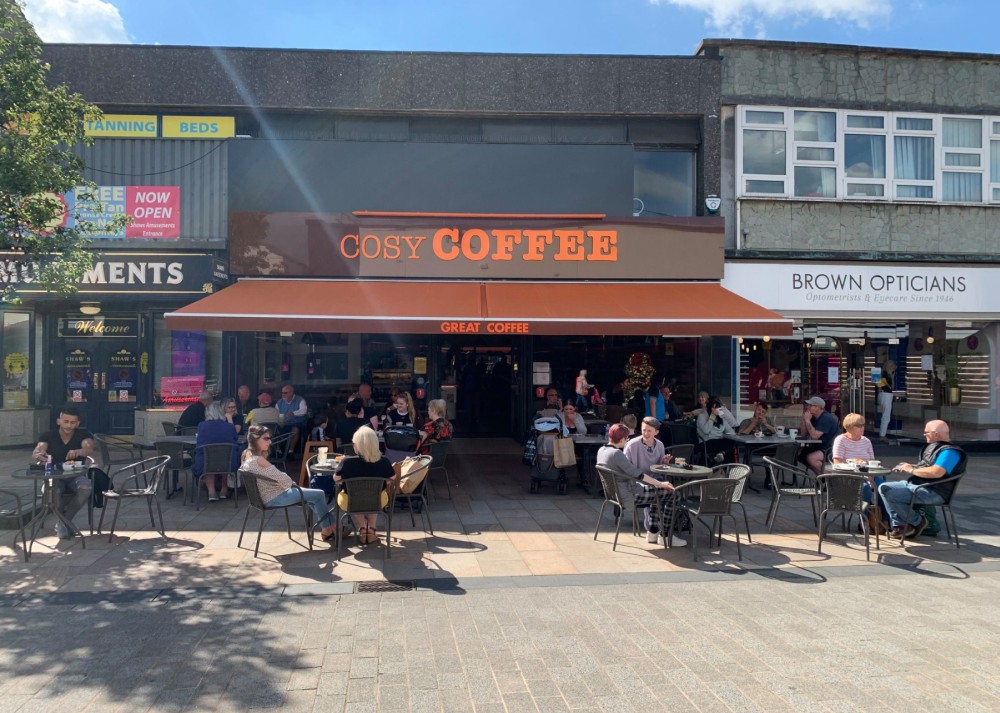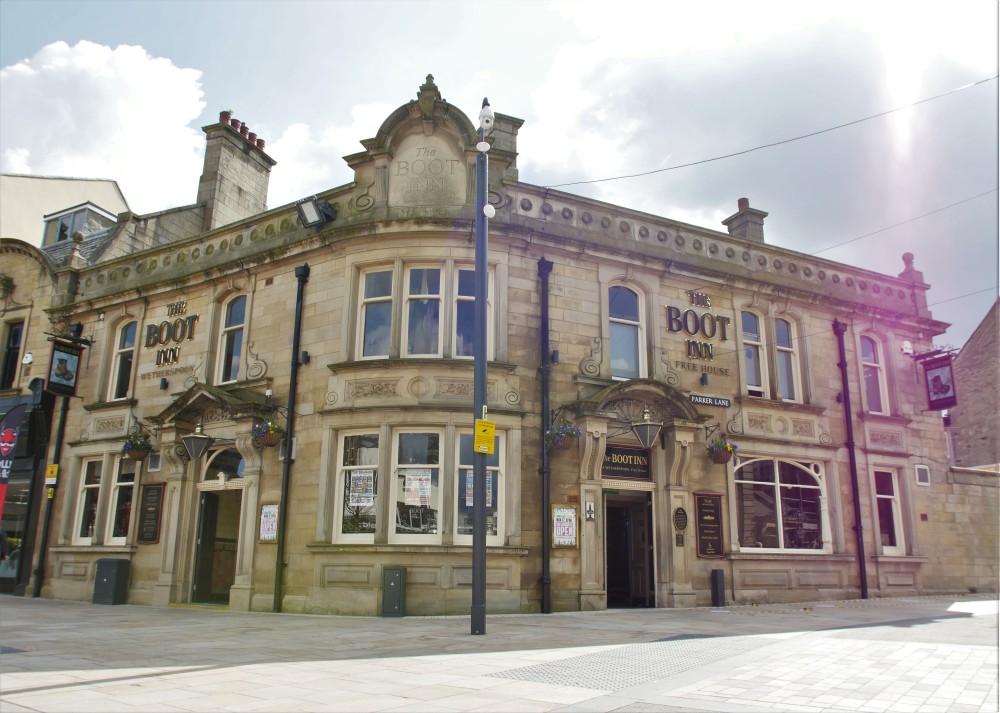 7. The Boot Inn
The Boot Inn has a great beer garden at the back of the pub which is the perfect place to enjoy a drink and a meal.
The pub is close to Charter Walk so you could pop in whilst shopping or drop by in the evening. They aren't currently taking table bookings so it is a first come first served basis.
Discover the menu and more on the website.